Laos is located in the south of the Indo-China Peninsula, with a population of about 6.5 million.It is a small country in China, bordering China, Cambodia, Vietnam, Myanmar and Thailand. Vientiane, the capital city of Laos, is its main urban population and political and economic center. Despite the sparsely populated, the domestic market is small, but in recent years the rapid economic growth in Laos, investment efforts, ASEAN integration vision and other advantages continue to attract more and more foreign investors, making the passion of foreign investment in Laos is growing day by day.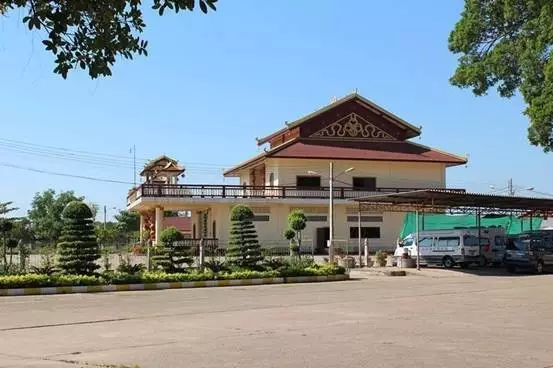 Laos real estate commercial real estate, office buildings, residential apartments in recent years, such as rapid growth, including 2011 new retail real estate area of 34,000 square meters, 2010 ~ 2012office space by 5200 square meters, 2009 ~ 2013 new number of apartments average More than 150 sets.
In terms of real estate investment, it is worth noting that the land policy of Laos. The land is divided into state and private two, of which state-owned land cannot be traded, can only be used for leasing, and private land by the government land lease can be traded or leased. For foreign enterprises and foreign investors, the purchase of private land is the condition that foreign companies must invest in the establishment of Laos landing companies, foreign investors must go through immigration procedures, as Laos citizens. And the leased land may negotiate the lease term and the rent with the landowner.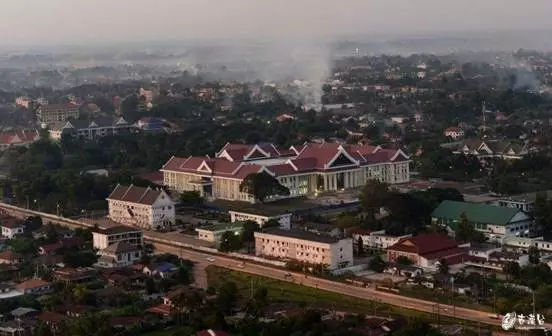 China has always been one of the major sources of investment in Laos. In the past, China's local investment focused on natural resource development and infrastructure construction. With the Lao people's income and consumption levels, in recent years, local Chinese-funded enterprises have begun to get involved in real estate development. As the current number of buildings in Laos more than five layers is not much, the analysis is expected to real estate industry prospects for the future is very broad.
China International is the vanguard of Chinese real estate enterprises to enter Laos. As early as April 2011, China International Vientiane City government signed the development of the local first large-scale comprehensive real estate projects – East Jane project. The project covers an area of 25 hectares, including 50 villas and upscale hotels, office buildings, business centers, hospitals and recreational fitness centers and other facilities, with a total investment of about 180 million US dollars. Of which 50 villas were offered free of charge to the Lao government during the2012 Asia-Europe Summit. In November 2014, China International Investment in Vientiane New World Plaza opened. The project started in February 2014, covers an area of 46,000 square meters, construction area of 75,000 square meters, from a commercial street and two concentrated shopping center. The first phase of the project was completed in April 2015 and the second phase of the project was scheduled for delivery in early 2016. After the completion of the new world square, will become a set of style shopping, Riverside Food Street, department stores, cinemas as one of the large commercial complex for the Lao people and foreign tourists to provide a set of shopping, dining, entertainment and leisure as one, both Laos Cultural customs and international business atmosphere of the modern consumer sites.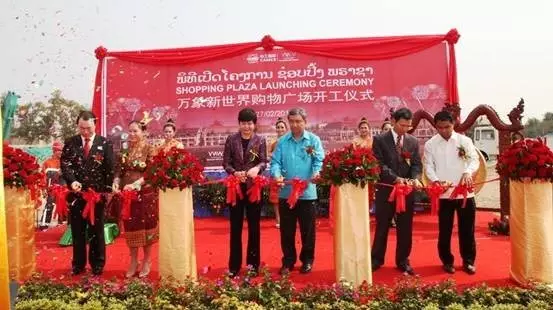 In addition to the International, the other Chinese-funded enterprises have also in the Lao real estate market" rooted." December 2011, Shanghai Wanfeng Real Estate Co., Ltd. and the Laos government signed the "Taluan Lake professional economic zone development agreement", and started construction in 2012. The project covers an area of 365 hectares with a total investment of about 12.8 trillion kip (about 1.6 billion US dollars). It is planned to build a lakeside new town integrating culture, tourism, leisure and living in the port of Vientiane. February 2014, Chongqing Fangde Real Estate Development Co., Ltd. and Lao ministry of Defense Economic Affairs Bureau to develop a modern urban complex project Lhasa Weng Square to start. The project covers an area of 15,200square meters, including a five-star hotel, a Grade A office space, a hotel-style apartment and a modern shopping center, is expected to be completed by March 2016 main project. The Ministry of Foreign Affairs of Laos has issued a document in August 2014 to designate the Lausanne Hotel as one of the 2016ASEAN summit reception hotels. In September 2014, AVIC International Investment(Laos) Co., Ltd. held the "AVIC Townhouse" townhouse project in Vientiane. The company was incorporated in August 2014, the joint venture for the China Aviation Technology International Engineering Co., Ltd. and LaosJeddah Peng Group. "AVIC Townhouse" townhouse project is located in Vientiane City, about 3 km from the city center, covering 9800 square meters, the current villa a total of 53 sets, in October 2014 to start construction, completed in March 2015.
Experts believe that with the rapid development of the local economy and the rapid improvement of people's living standards, Laos is attracting more and more Chinese real estate enterprises to invest. Limited by the level of development, the current Chinese enterprises on the Laos real estate investment in the basic focus on the capital Vientiane. It is foreseeable that with the rise of small towns in Laos, the future of local Chinese real estate enterprises will usher in greater opportunities for development.